The Invasion Colchester Character Hunt is always a popular feature of the day.
You can pick up Character Hunt Entry Forms from the Invasion Colchester volunteers on the street, or from ACE Comics in Culver Street East. They cost £1 each, with all proceeds going straight to our charities.
Then you need to find the Invasion Colchester Character Areas located on the map and write down your favourite characters or cars at each one. When your sheet is full, return it to ACE Comics to be entered into a draw to win a Mystery Prize Pack!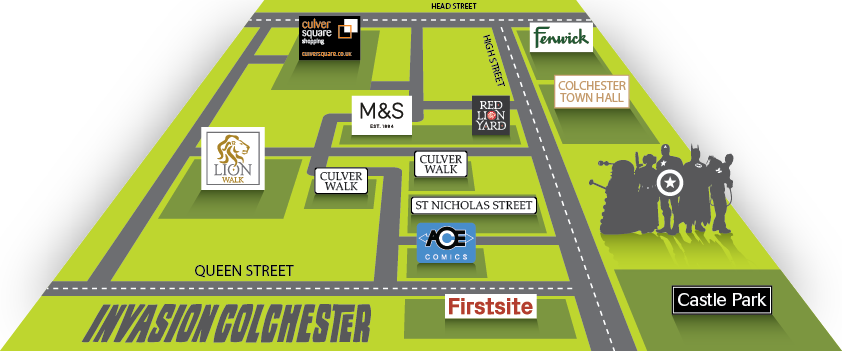 Where will I find Invasion Colchester Characters and Star Cars?
Culver Square: Superheroes, Disney Princesses and Star Cars
Culver Walk: Ghostbusters and Transformers
Lion Walk: Star Wars and Star Cars
Red Lion Yard: Harry Potter
St Nicholas Street: Star Cars and Steampunk
Ace Comics: Characters and Character Hunt Entry Form return