Invasion Colchester's Special Guests
In the past we have featured Mike Edmonds, Des Taylor, Jon Campling, Paul Warren, Nick Joseph, Pam Rose, Alan Flyng, Harry 'Aitch' Fielder, Ted Western, Derek Lyons, Martin Ballantyne, Mick Fryer-Kelsey, Sandeep Mohan, John Simpkin, Victor Botha, Chris Bunn, Clem So, and Ralph Morse as Special Guests at the previous Invasion Colchester events. Altogether, they have appeared in movies and TV shows such as 'Star Wars', the 'Harry Potter' series, 'Doctor Who', Guardians Of The Galaxy' and more.
For 2022, we are delighted to introduce actor Ross Sambridge, who worked as a body double for Andy Serkis in 'Star Wars: The Last Jedi' and played a Wookiee Slave in 'Solo: A Star Wars Story'. We will also be welcoming back actors Chris Bunn, Clem So, Nick Joseph, Sandeep Mohan, Martin Ballantyne, and Ralph Morse.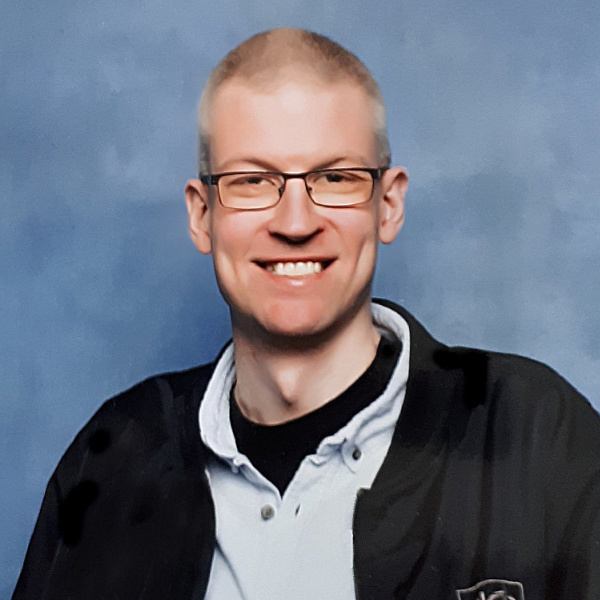 Ross Sambridge
Standing at over 7ft tall, Ross Sambridge has been successful in landing various height related roles within film and television.
Ross' recent credits include Disney's 'Artemis Fowl' and 'Via DOLO'. Ross has worked with Andy Serkis to bring the evil Supreme Leader Snoke alive in 'Star Wars: The Last Jedi' and - as a personal dream come true - featured as a Wookiee in 'Solo: A Star Wars Story'.
Ross has also appeared in horror films, as well as Andy Serkis' debut directorial film 'Breathe', and is very much looking forward to meeting everyone at Invasion Colchester.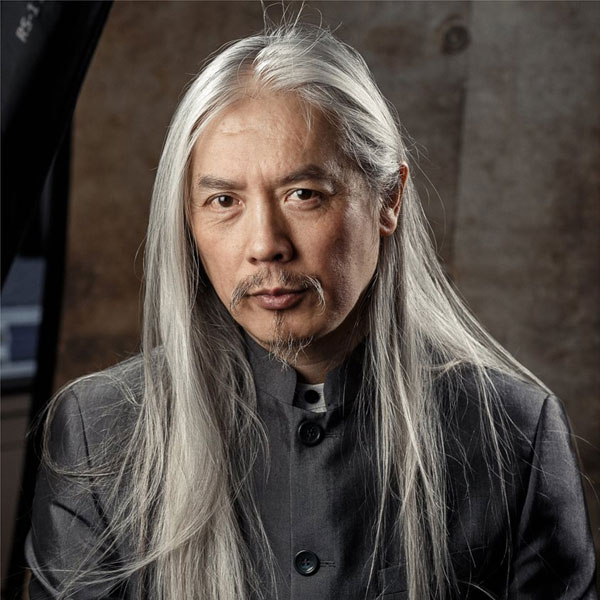 Clem So
Clem initially began working as a background actor on the Japanese historic fantasy film '47 Ronin' in 2011 and has gone on to build invaluable experience in the film industry. Clem has become a featured and in demand face, having worked on major feature films and numerous TV shows including 'Sherlock', 'Being Human' and eleven episodes of 'Doctor Who', notably as the Mandarin Clockwork Droid in Peter Capaldi's first episode as the Doctor, "Deep Breath", as a Space Corpse (affectionately known as the 'Kill Bill' Zombie by his colleagues) in the series 10 episode "Oxygen", and most recently as a Ji-Hun Pirate in 2022's "Legend of the Sea Devils".
Other appearances include a Kyln prisoner in Marvel Studios popular hit 'Guardians Of The Galaxy', a Spectre crime boss in the James Bond film 'Spectre' and a Resistance Trooper in 'Star Wars: The Force Awakens'. Clem has featured in the highly regarded Marvel Studios blockbusters 'Doctor Strange', 'Black Widow', and 'Doctor Strange in the Multiverse of Madness', as well as appearing as an Animus patient in 'Assassin's Creed'.
Clem has also worked on many other films including 'Star Wars: The Last Jedi', 'Ready Player One', 'Jurassic World: Fallen Kingdom', 'Solo: A Star Wars Story', 'Fantastic Beasts: The Crimes of Grindelwald' and 'Zack Snyder's Justice League'.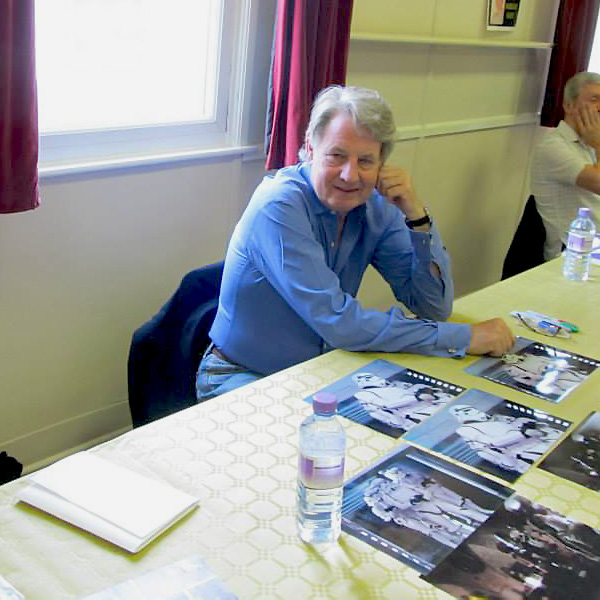 Chris Bunn
Chris Bunn has worked in TV and film since 1974, featuring in some of the most popular TV shows and movies of all time. Following his first film work on 'The Slipper and the Rose' in 1971, Chris has worked on three James Bond films ('The Spy Who Loved Me', 'Moonraker' and 'The Living Daylights') and two Superman movies ('Superman I' and 'II' - Chris played a policeman in the first film) as well as apperaing in 'Force 10 from Navarone', 'The Eagle Has Landed' and many of the 'Carry On' films. Chris was a body double for Kirk Douglas and a hand double for Harvey Keitel in the science fiction film 'Saturn 3'.
Chris has worked on all three of the 'Star Wars' original trilogy films, appearing as both a Stormtrooper and a Cantina astronaut in 'A New Hope'.
In addition to all of this, Chris has worked on some very popular TV shows over the years including 'The Sweeney', 'Minder' and 'The Avengers'. He was a body double for Lewis Collins in 'The Professionals' and has performed stand-in work also for Timothy Dalton in 'Agatha'.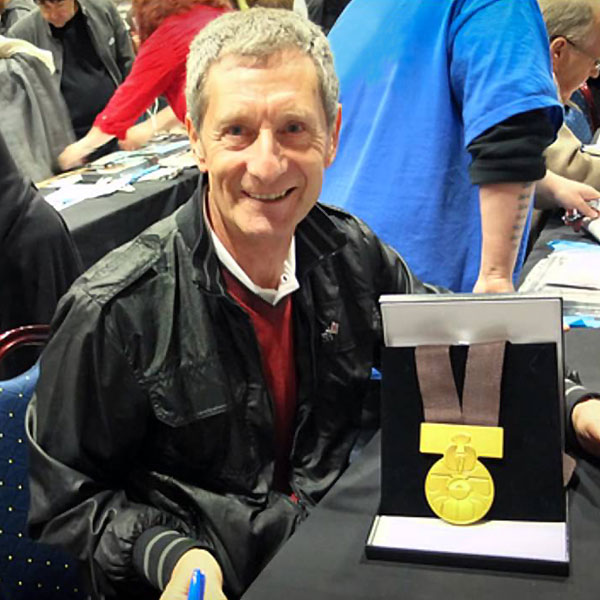 Nick Joseph
Nick became an actor by chance when when a friend of his who ran an agency for extras asked for help when she had been let her down at the last moment. He got the job, went home with £10 in his pocket and decided to enroll in a performing arts school.
In 1976, Nick's agent called to see if he would be interested in a low budget film called 'Star Wars' - the role was for the Medal Bearer in the final throneroom scene. Nick said yes, won the part and has forever been associated with it since.
In his career, Nick has worked on 'Doctor Who' with three different Doctors (Tom Baker, Peter Davidson and Colin Baker) as well as two episodes of 'Blakes 7', first as the Android in "Head Hunter" and then in "The Animals". He was the Armoury Officer in the James Bond film 'The Spy Who Loved Me', the Milkman in East Enders for the first three years and has also worked on 'The Incredible Sarah', 'We'll Meet Again', 'Secret Army' and 'The Manageress'. He has appeared in on many TV commercials, the best of which he says was working with Ayrton Senna (Nick played the role of Alain Prost and drove the F1 car as, at the time, he was an F3 race driver!).
Aside from acting, Nick also used to be a long distance runner, taking part in more than fifty marathons and many other long distance races!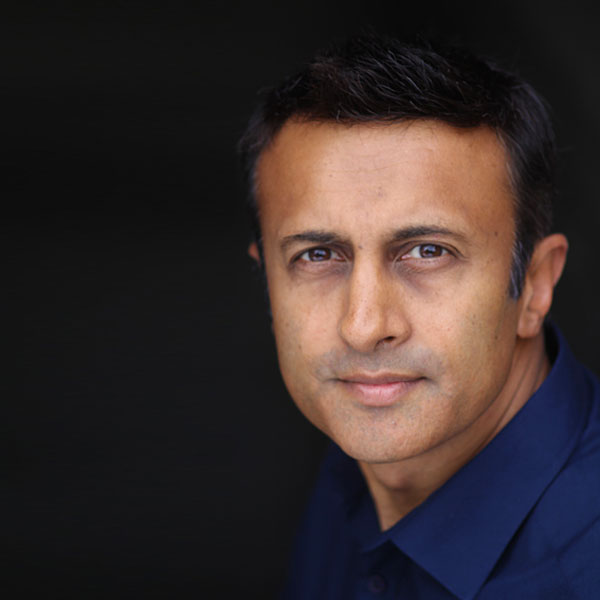 Sandeep Mohan
Sandeep Mohan, also known as Sandy, is a business-owner, entrepreneur, TV / film performer and model.
Despite developing an interest in performance during his informative years at school, Sandeep entered the manufacturing industry after his education and used his knowledge and technical skills to work in the US and the UK, and travel extensively throughout Europe as a trouble-shooter.
In 2008, Sandeep was given the opportunity to play a small role in Eastenders and thereafter other opportunities in TV dramas. This reaffirmed his passion for acting and he left the manufacturing industry to pursue business interests, thus allowing him the flexibility to have a larger involvement in TV and film projects.
To date, Sandeep has appeared in a number of TV dramas and comedies including 'East Enders', 'Silent Witness', 'Holby', 'Law and Order UK', 'Sherlock', 'Luther', 'Goodness Gracious Me' and 'The Keith Lemon Sketch Show'.
Sandeep has also appeared on the big screen in major films such as 'Prince of Persia', 'Skyfall', 'Spectre', 'World War Z', 'Edge of Tomorrow', 'Burnt' and 'The Program'. In 'Star Wars: The Force Awakens' he is the Stormtrooper that man-handles Lor San Tekka (Max Von Sydow) to Kylo Ren (Adam Driver) for interrogation, as well as one of the two Stormtroopers in the comic corridor scene (the one that stops his fellow trooper), the Stormtrooper that interrogates the alien as the village is overtaken by troopers, the Stormtrooper that lies dead at the feet of Harrison Ford in the control room and the First Order Stormtrooper Squad Leader that marches with Kylo Ren in parts of the film.
Recently, Sandeep has appeared as a surgeon with Benedict Cumberbatch in 'Doctor Strange', a Scarif Trooper in 'Star Wars: Rogue One', a Policeman in 'Jason Bourne', a British Army Officer in 'Wonder Woman', a Snowtrooper Officer in 'Star Wars: The Last Jedi' and as Government Officials in both 'The Hitman's Bodyguard' and 'Justice League'.
More excitingly, you might spot Sandeep in the titles to the BBC comedy 'This Time... with Alan Partridge', sitting next to a certain Alan Partridge!
Sandeep has also appeared in Britney Spears' 'Criminal' music video as well as providing voice-work for Channel 4 News.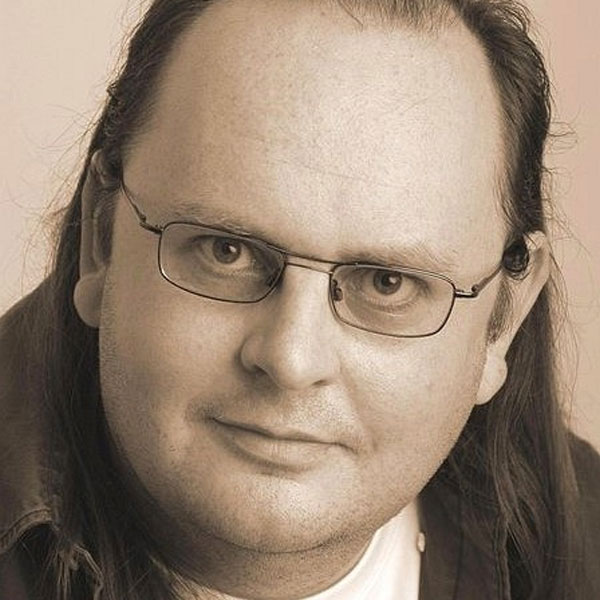 Martin Ballantyne
Martin was born in Norwich, England in 1972, where he grew up and still lives. He has always had a great interest in film and television.
After leaving Norwich City College and a succession of dead end jobs, he attended a film making course in 1997. He wrote and directed a short black and white film, using friends as actors.
A keen collector of film memorabilia, in 2000 he was approached by the BBC to take part in a documentary called 'The Price of Fame'.
At the beginning of 2005 a work colleague asked Martin if he would be interested in appearing in a local theatre stage production. Martin agreed, and went on to play 7 different parts in a production of Vanity Fair.
In 2005, Martin was given a small role in the British film 'Cashback', written and directed by Sean Ellis, which starred, among others, Sean Biggerstaff from the 'Harry Potter' films. This appearance led to further small roles in films, including 'Heroes and Villains', 'Gasoline Blood', 'The Golden Compass' and 'The Bourne Ultimatum'.
In 2008, Martin worked on Christopher Nolan's second Batman film, 'The Dark Knight' in which he plays one of the Joker's Henchman, alongside the late Heath Ledger. After having worked with Warner Brother on the 'The Dark Knight', they requested Martin for 'Harry Potter and the Half-Blood Prince', in which he plays 'Scary Face'. He later played Mundungus Fletcher's friend in 'Harry Potter and the Deathly Hallows (Part 1)'.
In addition to his film work, Martin appreared regularly in the first, second and third series of TV show 'Kingdom'.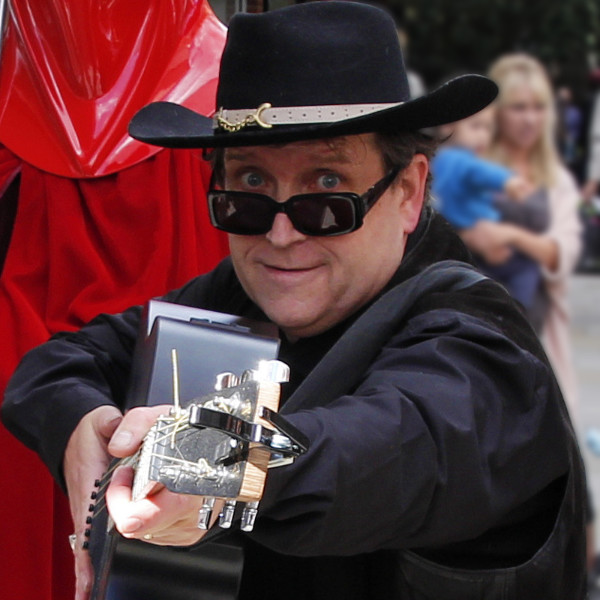 Ralph Morse / Johnny Cashbox
With a career spanning over fifty years, Ralph is a multi-disciplined arts professional. He is an award winning theatre actor, (1980 – London Theatre Associates Best Actor), a playwright, director, singer-songwriter and teacher. His play 'Who is Leonard Jones' was premiered at the Headgate Theatre in Colchester, before touring East Anglia in 2007. In 2017 he began an association with Elysium Productions in America, as the writer/narrator of 'The Secret – A Star Wars Story', storywriter on 'Volkov' (2019) and as the movie screenwriter for 'Volkov Origin' (2022).
Ralph's film and television appearances include 'The Empire Strikes Back', 'Return of the Jedi', 'Moonraker', 'Flash Gordon', 'Blake's Seven', 'Doctor Who', and 'The Hitchhikers Guide to the Galaxy' - and those are just the sci-fi productions.
From 2003, Ralph's main stage persona has been the comical guitar-slinging, time-travelling space cowboy, Johnny Cashbox, whose appearances at Invasion Colchester are as legendary as the man himself. Johnny's sci-fi themed songs are very much part of the 'Star Wars' universe and you may very well see him mingling and entertaining everyone during the event.